There is something special in the air during the winter, something magical about the light, even at noon day. Snow makes the world almost monochromatic and everything shimmers in the snow.
Darren Roberts
and his little family just seemed to glow on this chili winter day; especially him and his wife!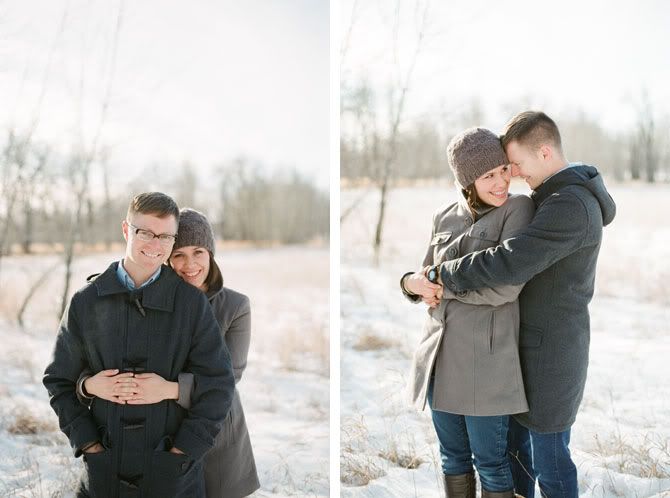 I love pro400H Fuji film. View the whole
event here
.