This year my photography has taken a bit of a back seat; I have focused my energy into my family, health, nutrition, and fitness. It has been a busy year, but so incredible. I have learned so much and I am so excited to see what the next few years bring as I continue down this path. I have decided I need to get back to blogging, and although I have mostly used this blog as a photography outlet, my plan is to combine that with everything I have been learning. I have spent a lot of time in the kitchen this year, and it is no secret that I love to cook, It has become a new creative outlet for me. So, my plan is to start sharing some of my recipes and along with them some information about health & wellness.
So, today I am going to share with you a salsa recipe, but not just any salsa recipe, Fermented Salsa. This is something new to me, but it will from now and forever more be a staple in our home. It is so easy and so good and we love salsa in this house, especially with eggs. So, why fermented? Fermented foods are good for gut health, and the gut is the key to many healthy problems; heal the gut, heal the body! When you allow for fermentation, bacteria cultures in the food, naturally preserving it and providing lots of great pro-biotics and not to mention a whole lot of flavor.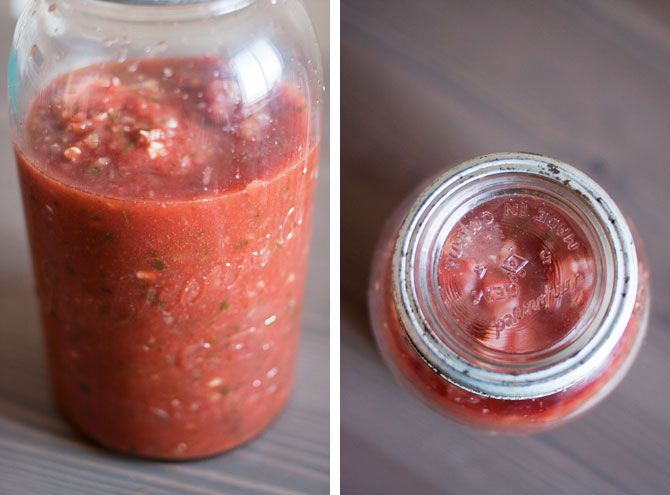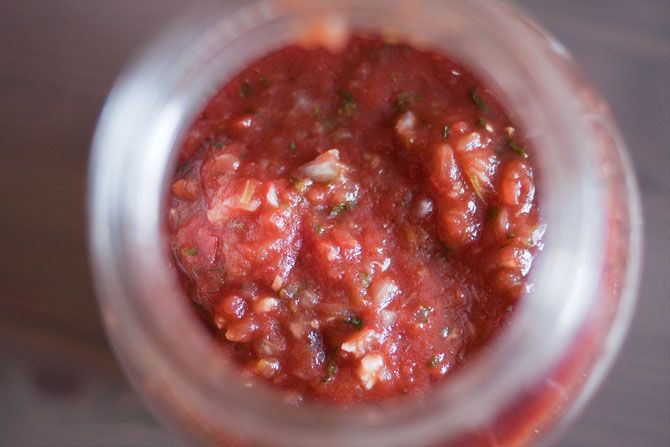 FERMENTED SALSA
Ingredients:
- 1 medium onion
- 1 can organic diced tomatoes (796ml / 28oz can)
- 1 jalepeño
- 2 cloves of garlic
- handful of fresh cilantro
- 1 lime juiced
- 1 Tbsp sea salt
- Optional: you can add spices like, chili powder, cumin, oregano, etc.
1. Chop onion and jalepeño into chunks, then toss into Vitamix with garlic and cilantro. Blend on low speed to chop until you get small chunks (you could also use a food processor). Don't blend into a paste, unless you prefer your salsa with no chunks.
2. Then add in tomatos, lime juice, and salt. Blend to mix everything together.
3. Pour salsa into a large glass jar. You may need to press down a bit to release some liquid; ideally the vegetables should be submerged under the liquid.
4. Place on your counter or in your pantry to keep at room temperature for 2-3 days.
5. Enjoy! We love to eat ours with eggs, chicken, green beans, and on salad.
(adapted from this recipe)
Not a whole lot can go wrong, I have made several batches already with no problems. All I would say is, if it smells bad then don't eat it. You can ferment any salsa recipe really to give it that extra pro-biotic boost, so let you imagination go wild! If you want to learn more about fermented foods, starts with these two links here and here.